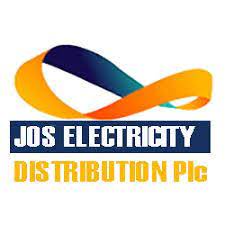 JOS Electric Bill Payment in a Few Clicks | JumiaPay Nigeria
Experience Quick and Stress-Free Payment for Your JOS Electricity Prepaid and Postpaid Bills. JumiaPay Offers You 24/7 Instant Online Payment for Your Electricity Bill at Zero Service Charge.
JEDC Bill Payment in a Few Clicks!
JOS Electricity Distribution Company (JEDCC) is responsible for the electricity distribution activities of a large area in Nigeria, made up of Bauchi, Benue, Plateau, Gombe states.
With JumiaPay, you have the convenience of paying for your JEDC electricity bill anytime and anywhere you want! You do not need to leave your current location; JumiaPay allows you enjoy simple and fast payment for your electricity bill right where you are. You can top-up your JEDC prepaid meter or pay your postpaid bill online in a few easy steps. JumiaPay is always available so you can pay anytime and anywhere. Forget about going to physical offices to pay and waiting in queues; save time and effort with JumiaPay.
Zero Convenience Fee - Save Money with JumiaPay
JumiaPay never charges you a convenience fee or service charge. Paying your electricity bill with JumiaPay means that you save ₦100 each time!
Prepaid or Postpaid? JumiaPay Has You Covered
JumiaPay offers easy and fast online payment for both IBEDC prepaid and postpaid electricity. You can top-up your prepaid meter or pay your postpaid electricity bill in a few simple steps.
Paying Your JEDC Electricity Bill Takes a Few Easy Steps:
Sign up or log in using your email address and password
Select Electricity from the list of services
Select your contract type - prepaid or postpaid
Select Ibadan
If prepaid, enter your meter number and the amount you wish to top-up. If postpaid, enter your account number and the amount of your bill
Complete the payment with your debit card or your bank account on our secure payment platform
You are done!
JumiaPay also offers Electricity bill payment for Kano, Ikeja, Abuja, Ibadan, Eko, Enugu and Port Harcourt. Check out our easy and convenient TV and Internet bill payments as well as our Airtime and Mobile Data recharge services too!