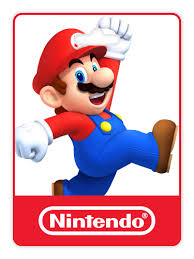 Nintendo Eshop Giftcards/Vouchers
The Nintendo eShop is a digital distribution service powered by the Nintendo Network for the Nintendo 3DS family and Wii U, and by a dedicated online infrastructure for the Nintendo Switch.
About Nintendo eShop Vouchers
A giftcard ensures that you'll always have funds on hand for new games and applications. It's designed for your Nintendo eShop purchases—no credit card required.