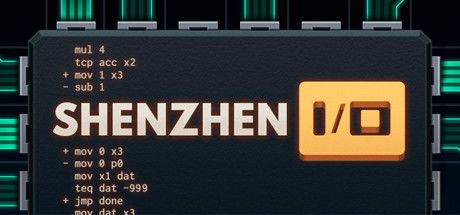 Buy Shenzen I/O Giftcards
Build circuits using a variety of components from different manufacturers, like microcontrollers, memory, logic gates, and LCD screens. Write code in a compact and powerful assembly language where every instruction can be conditionally executed.
More About Shenzen I/O
Read the included manual, which includes over 30 pages of original datasheets, reference guides, and technical diagrams. Get to know the colorful cast of characters at your new employer, 深圳龙腾科技有限公司 (Shenzhen Longteng Electronics Co., Ltd.), located in the electronics capital of the world. Get creative! Design and test your own games and devices in the sandbox. Engineering is hard! Take a break and play a brand-new twist on solitaire.